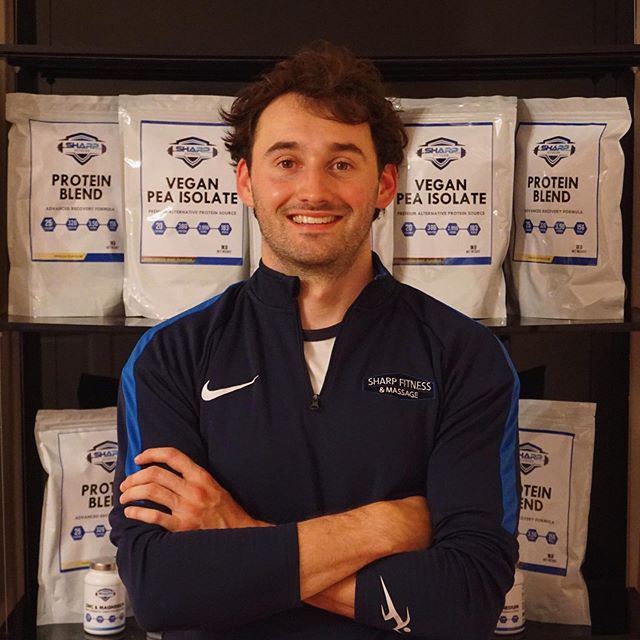 ORDER NOW
SHARP FITNESS PROTEIN POWDER
32 Grams of Protein Per serving
3.5 Grams of Carbs per serving
156 Kcals per serving
25 servings per bag
BUY NOW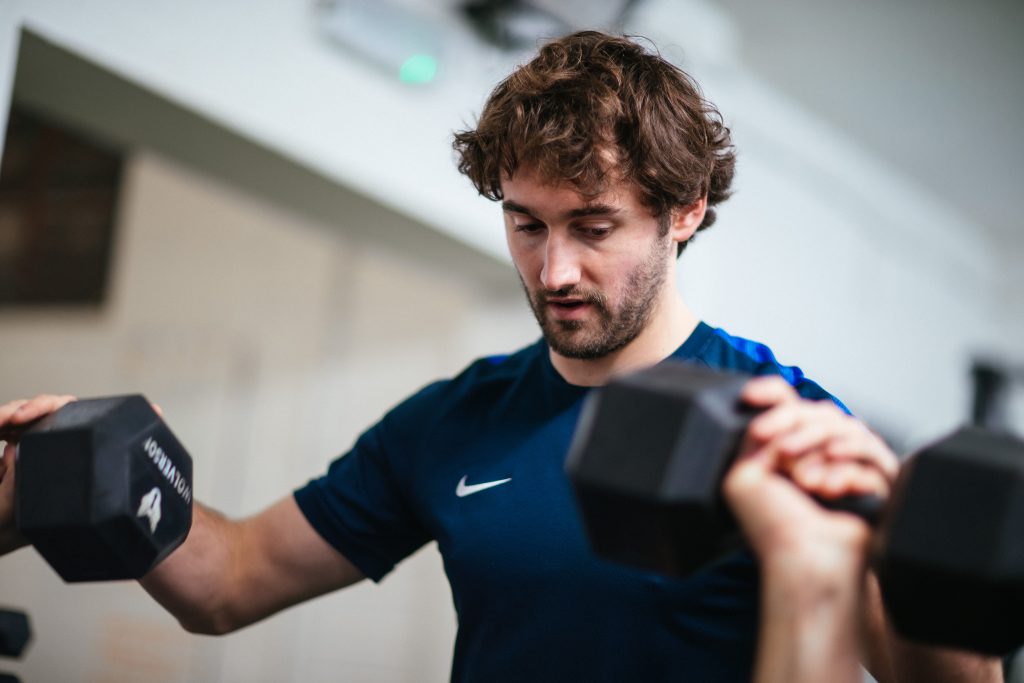 After qualifying in 2012, I spent four successful years at David Lloyd where I developed a reputation as a committed personal trainer.
I love my job – in an industry that never stops changing, that challenges me to learn, that inspires me to be a better personal trainer. I'm lucky enough to say that my obsession has become my profession.
---
READ MORE
MATT SHARP
PERSONAL TRAINER
Sport has always played a big part in my life. At sixteen I got hooked on the gym and have been working out ever since, It was an easy transition from this into personal training.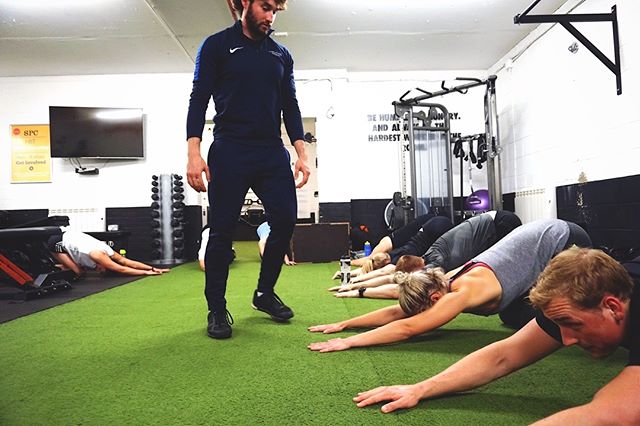 I've been benefiting from Matt's services for over 3 months now. I started having training sessions to help improve my overall fitness and performance when playing sport. Matt's knowledge and attention to detail is first class, I always look forward to our sessions which is also a great sign of how well he keeps me motivated! Highly recommend!
D Savage
I am half way through my 10 week training and I have already signed up for the next one! The results are undeniable and the training sessions are challenging without feeling completely impossible! The diet tips really help and are definitely sustainable instead of feeling like you have to stop eating what you would like to. Definitely recommend to anyone!
G Neal
EXERCISE CHART
You diet is really important but grouping that with structured workouts will massively improve the results seen. Contact me to see how I can help you today.
| Exercise level | Exercise sessions |
| --- | --- |
| Little to no exercise | 0 days per week |
| Light exercise | 1–3 days per week |
| Moderate exercise | 3–5 days per week |
| Heavy exercise | 6–7 days per week |
| Very heavy exercise | twice per day, extra heavy workouts |
MACRO Calculator
Training is important but your calories has a real impact, use my calculator to see what your daily amounts should be. If you want any more information regarding this please don't hesitate to contact me.
MY PRODUCTS
I'm really excited to bring to you my recipe books and official Sharp Fitness protein power.
I have been seeing Matt regularly now, not because I was injured but to try and improve my range of movement, mainly in my calfs. I have definitely seen a massive improvement. I have started to pick up on my running again and the regular sessions are definitely keeping me injury free. I'd definitely recommend a regular Sports massage for anyone who is doing exercise, and I would definitely recommend Matt. Very professional and empathetic....within reason!!
J Parker
I've been coming to Matt's group training for over 6 months and I've enjoyed it thoroughly. He's always positive and very approachable - he'll listen to any concerns or questions you have and makes adjustments where necessary. All P.Ts are encouraging and Matt is no exceptions - what I like about Matt is, he gets to know you and knows when to push you, or when you're really giving it 110%
C Jones
VIEW MY SOCIAL MEDIA FOR
EXCITING NEWS AND OFFERS
This error message is only visible to WordPress admins
Error: No connected account.
Please go to the Instagram Feed settings page to connect an account.
ENQUIRE Today andbook a free taster session
---